September 15 Bulletin
"The Word is Quick, Powerful, Sharp"
Expect the Unexpected !
Impact Hour streams live at 10 am
Sermon streams live at about 11:45 am
Click on "Livestream" or "Listen Live" at cornerstonelakeside.com
Recordings are also available
9:00 am—Music and Prayer with Worship Team
10:00 am—Impact Hour with Tom Szabo
"Israel: From Abraham to Netanyahu" 2
11:00 am—Worship for all ages
Celebration of Birthdays and Anniversaries
11:30 am—Morning Message from Pastor Clay Stidham
"
Being Prepared"
Proverbs 6:6-8
Proverbs 22:3
Hebrews 11:7
2 Timothy 2:15
Matthew 25:1-13
1 Peter 3:15
Ephesians 6:1; 10-18
12:15 pm—Commitment and Dismissal
12:30 pm —Pot Luck Fellowship follows the service at the Hampton
Calendar
September 16—Monday Marys Bible Study at Office 10 am
September 20—Open Bible Study 7 pm at Office
September 22—Children's Church resumes
October 9—Men's Bible Study 7 pm at Office
In the News
Articles featured do not necessarily represent the opinion of Cornerstone Community Church or its members. Selection of articles is for information purposes only.
The British Broadcasting Company (BBC) tells primary schoolchildren that there are over 100 genders as part of its "Teach" video series, which has some concerned parents and observers up in arms.
"You know, there are so many gender identities," declares the head teacher in response to child's question. "We know that we have got male and female, but there are over 100, if not more, gender identities now."
The video for schoolchildren aged 9-12 is part of nine new BBC Teach films produced as support material for the personal, social, and health education (PSHE) curriculum in UK schools.

Telegraph columnist Celia Walden has written a scathing review of the program, which she calls "noxious nonsense" that poisons children's minds, a product of the modern "Emperor's New Clothes gender diversity narrative."
BBC is indulging in the "propagation of misinformation," Ms. Walden writes, thereby betraying its journalistic duty "to deal not in fads, but facts."
By "willfully warping their minds," she continues, BBC is contributing to making the new generation of children "as self-obsessed as the supposed grown-ups."
Self-expression no longer means "appreciating individuality and producing something of wider cultural value," Walden laments, but "folding in on yourself and behaving in an unashamedly selfish way."
"All of which is likely to leave us with a generation of lost, confused and angry young adults asking a question we will find it very difficult to answer: 'How did you let this happen?'" she writes.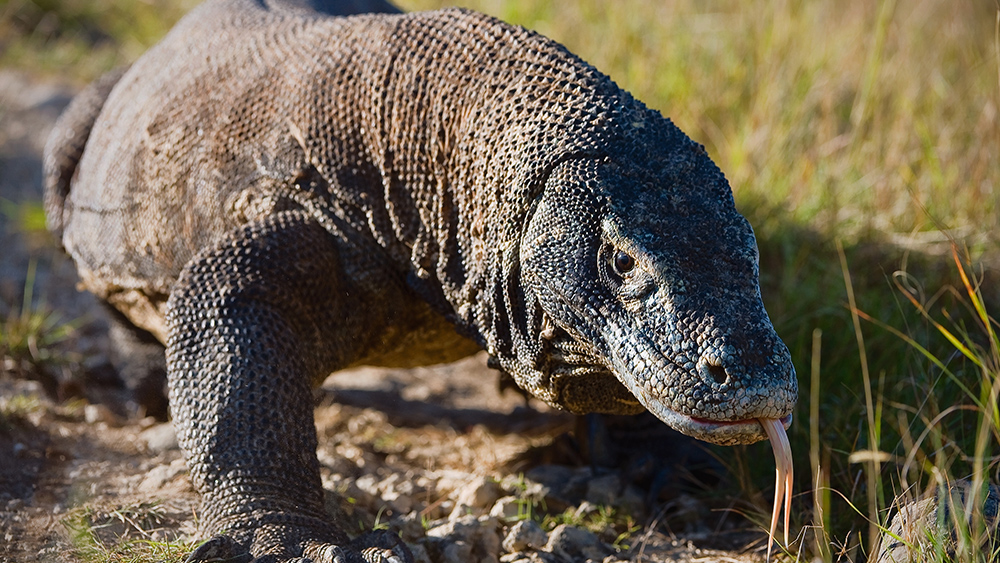 Komodo dragons are the largest lizards in the world and a top predator on the remote Indonesian islands they inhabit. Their sensory system allows them to detect large prey, such as deer, over seven miles away. Although Komodo dragons are cold-blooded reptiles, they can rapidly increase their metabolism to near-mammalian levels for amazing bursts of speed and even long strenuous runs. Because of their highly venomous bites, all they need is one good chomp on their victim's leg or foot and the poisoned prey will soon be the lizard's lunch.

The Komodo dragon's unusual traits have made scientists eager to sequence its DNA to see what sorts of genes it contains and how it compares to other creatures. This sequencing was discussed in a recent scientific publication.1

When the researchers compared the newly sequenced Komodo dragon genes that were common among reptiles, they found many startling traits specific to the Komodo dragon and many of these genetic novelties were associated with its remarkable mammal-like ability to exhibit high levels of sustained physical activity. Because the gene variations are unique to the Komodo dragon and very different from other reptiles, the genes were deemed to be the result of "positive selection"—a magic evolutionary phrase.2

A creature's environment has no God-like ability to create new useful genetic information for complex multi-genic traits like those associated with complex metabolic functions. Evolutionists basically substitute the magic words "positive selection" or "natural selection" for something only an omnipotent God can do.

The researchers also used other magic words to explain their non-evolutionary findings as noted in this comment from a press interview in which they stated, "Our analysis showed that in Komodo dragons, many of the genes involved in how cells make and use energy had changed rapidly in ways that increase the lizard's aerobic capacity."2 In this case, the term "changed rapidly" means the genes were so different and unique that the idea of random mutational processes combined with the mystical paradigm of nature supposedly "selecting" for them could not account for the great differences observed.

It's also highly noteworthy that the researchers reported actually throwing out data in their selection analysis where the variation was deemed "unreasonably high."1 The data was actually manipulated to show less variability and, therefore, more in line with the evolutionary model. The stark reality is that these genes—specific to the Komodo dragon—were engineered to produce their unique God-given traits. No sign of evolution existed in the data even though the researchers cherry-picked it to favor evolution.

The bigger evolutionary (phylogenetic) analysis the researchers did comparing the Komodo dragon DNA to other reptiles, birds, and mammals also made no evolutionary sense—the patterns and groupings were totally different than predicted by standard evolutionary models. By all accounts, the data showed that Komodo dragons were created uniquely with their own specific God-given engineering.

References
1. Lind, A. L. et al. 2019. Genome of the Komodo dragon reveals adaptations in the cardiovascular and chemosensory systems of monitor lizards. Nature Ecology & Evolution. 3: 1241-1252. DOI: 10.1038/s41559-019-0945-8.
2. Guliuzza, R. 2010. Unmasking Evolution's Magic Words. Acts & Facts. 39 (3): 10-11.
3. Gladstone Institutes. 2019. Komodo dragon genome reveals clues about its evolution. Phys.org Posted July 29, 2019. Accessed August 15, 2019.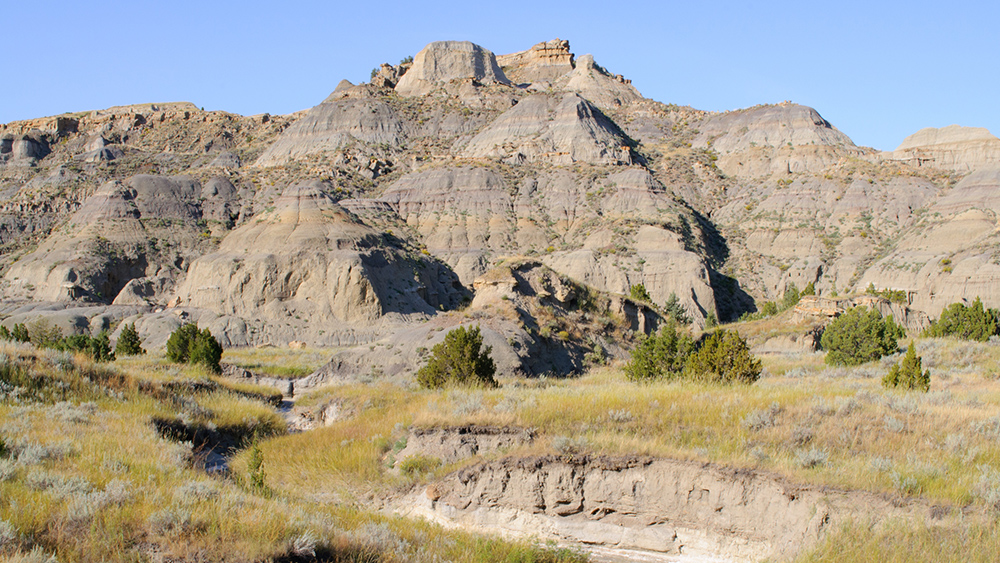 A trio of scientists used sterile techniques to collect 17 dinosaur fossils. They searched deep inside the specimens for original, still-soft tissue remnants. What did they find?
Their Edmontosaurus (a species of hadrosaur) fossils came from where the Hell Creek Formation outcrops at the Standing Rock Hadrosaur Site in South Dakota. There, bits of hadrosaur bone poke through the sediment at a cut bank of the Grand River. The scientists published their finds in the journal Cretaceous Research.1
All told, 20 samples included bone, ossified (hardened) tendon fragments, and a lone tooth. The researchers collected samples from various depths, including a few that had already washed onto the surface. The team dissolved the hard mineral from their samples, then analyzed any soft tissues that remained. Their photographs showed bone cells called osteocytes, blood vessels, and connective tissues called fibrous matrix.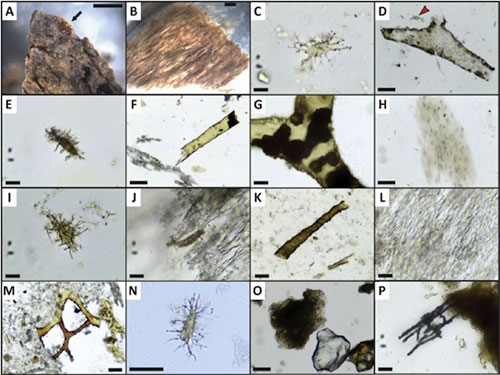 Light micrographs of Edmontosaurustissues include fibrous matrix, osteocytes, and blood-vessel fragments.
Image credit: Copyright © 2019 Ullmann, Pandya, and Nellermoe, Cretaceous Research. Used in accordance with federal copyright (fair use doctrine) law. Usage by ICR does not imply endorsement of copyright holders.
Ten of 20 had abundant osteocytes, three had none, and the rest had either frequent or few. Six of the 20 had abundant blood-vessel remnants, and four of them had abundant fibrous matrix.
The study authors wrote, "Demineralization of Edmontosaurus annectens bones from the Standing Rock Hadrosaur Site revealed abundant microstructures morphologically consistent with vertebrate osteocytes, blood vessels, and fibrous/proteinaceous matrix."1 Vertebrate's bones, not bacteria, create soft features with the colors, sizes, and shapes the researchers found.
The technical report didn't address the obvious challenge of describing such short-lived biological materials within a long-age context. Like other researchers in the field, these authors suggested that tissues somehow stayed intact inside these fossils, while sitting in or on the ground since their burial millions of years ago.
What process could pause tissue decay at all, let alone for so long a time? The scientists cited high levels of iron in the surrounding sediments that may have formed a shield from bacteria. But bacteria are just the first line of attack on dead flesh. Chemistry is the more relentless attacker—yet it went unaddressed.
Iron helped form rounded lumps of the mineral siderite, found in the surrounding rocks and sometimes stuck to bone surfaces. They study authors wrote, "It is the growth of these siderite concretions that may, perhaps, have been the most crucial step." Did they run an experiment that demonstrates how iron or iron-based minerals like siderite suspend the well-known process of tissue decay? No. This kind of conclusion belongs in the realm of speculation or even circular reasoning, not science.2 After all, experiments with iron show that it accelerates instead of stalls the decay of organic molecules like those found in cells and blood vessels.3.4
One way to explain these newfound soft dinosaur tissues, along with the dozens of similar finds already published, is to replace millions of years with just thousands of years. This shortened world timeline would certainly endanger evolutionary theory, but it would fit both the facts of soft tissues in dinosaur bones and the Bible's timeline.
References
Ullmann, P. V., S. H. Pandya, and R. Nellermoe. 2019. Patterns of soft tissue and cellular preservation in relation to fossil bone tissue structure and overburden depth at the Standing Rock Hadrosaur Site, Maastrichtian Hell Creek Formation, South Dakota, USA. Cretaceous Research. 99(2019): 1-13.
The typical circular argument concludes that iron (or some other factor) must have preserved tissues for millions of years merely because the fossil is supposedly that old. Scientific conclusions should instead come from data, not from poor logic like this.
Prousek, J. 2007. Fenton chemistry in biology and in medicine. Pure & Applied Chemistry. 79(12): 2325-2338.
Winterbourn, C. C. 1995. Toxicity of iron and hydrogen peroxide: the Fenton reaction. Toxicology Letters. 82-83: 969-974.
Stage image: Hell Creek Formation

Dr. Brian Thomas is a Research Associate at the Institute for Creation Research and earned his Ph.D. in paleobiochemistry from the University of Liverpool.
Article posted on September 12, 2019.
Word for Worship

"Which is as a bridegroom coming out of his chamber, and rejoiceth as a strong man to run a race. His going forth is from the end of the heaven, and his circuit unto the ends of it: and there is nothing hid from the heat thereof." (Psalm 19:5-6)

This well-loved psalm provides us a glimpse of God's creative majesty: "The heavens declare the glory of God; and the firmament sheweth his handywork. Day unto day uttereth speech, and night unto night sheweth knowledge" (vv. 1-2).

Modern science has shown that the universe in which we live is really a tri-universe—a continuum of space/time/energy (or information). Thus, the first two verses of this psalm, by focusing our attention on "the heavens . . . the firmament" (space), "day . . . night" (time), and "speech . . . knowledge" (information/energy), reveal a scientific truth long before its "scientific" discovery.

There is, of course, one created source of energy that typifies this energy. Speaking of space and time, the psalmist claims, "In them hath he set a tabernacle for the sun" (v. 4), which is further described in our text verses. The sun is like a bridegroom, fully dressed in wedding garb, radiating joy as he comes forth. It is also like a champion runner, fully able to run the race and gain the victory.

The sun's energy, radiating out in all directions, not only energizes the earth but the entire solar system as well. Furthermore, it is now known that the sun traverses the galaxy in a gigantic orbit with its energy bathing each part. Truly, "there is nothing hid from the heat thereof" (text verse).

Only the Creator of space, time, and energy—the Creator of the sun, the solar system, the Milky Way galaxy, and the universe—could have known these things. That Creator, through the empowering ministry of the Holy Spirit, is the author of this psalm. JDM
Be-dedicate yourself to Him!
Pray
Promote
Participate