May 5 Bulletin
"The Word is Quick, Powerful, Sharp"
Expect the Unexpected !
9:00 am—Music and Prayer with Worship Team
Impact Hour streams live at 10 am
Worship Hour streams live at 11:00 am
Click on "Livestream" or "Listen Live" at cornerstonelakeside.com
Recordings are also available
10:00 am—Impact Hour: Del Lewis
"False Teachers" 2
11:00 am—Worship for all ages
11:30 am—Morning Message
Children's Church and Nursery and i
Teen meet on third floor
Pastor Clay Stidham
"In The Arena"
Isaiah 40:28-31
Job 39:19-25
Galatians 2:1-2
Philippians 2:12-18
1 Corinthians 9:24-27
Hebrews 12:1-25
12:15 pm — Commitment and Dismissal
1:00 pm—Council Meeting at the Office
Calendar
May 6—Monday Marys Ladies Bible Study 10 am Office
May 10—Open Bible study at the Office 7 pm
May 11—Living Hope Banquet, Hondah 5 pm
May 15—Men's Bible Study 7 pm at Office
May 18—Women's Fair Planning at Office 10 am
In the News
One in nine Christians worldwide is under persecution.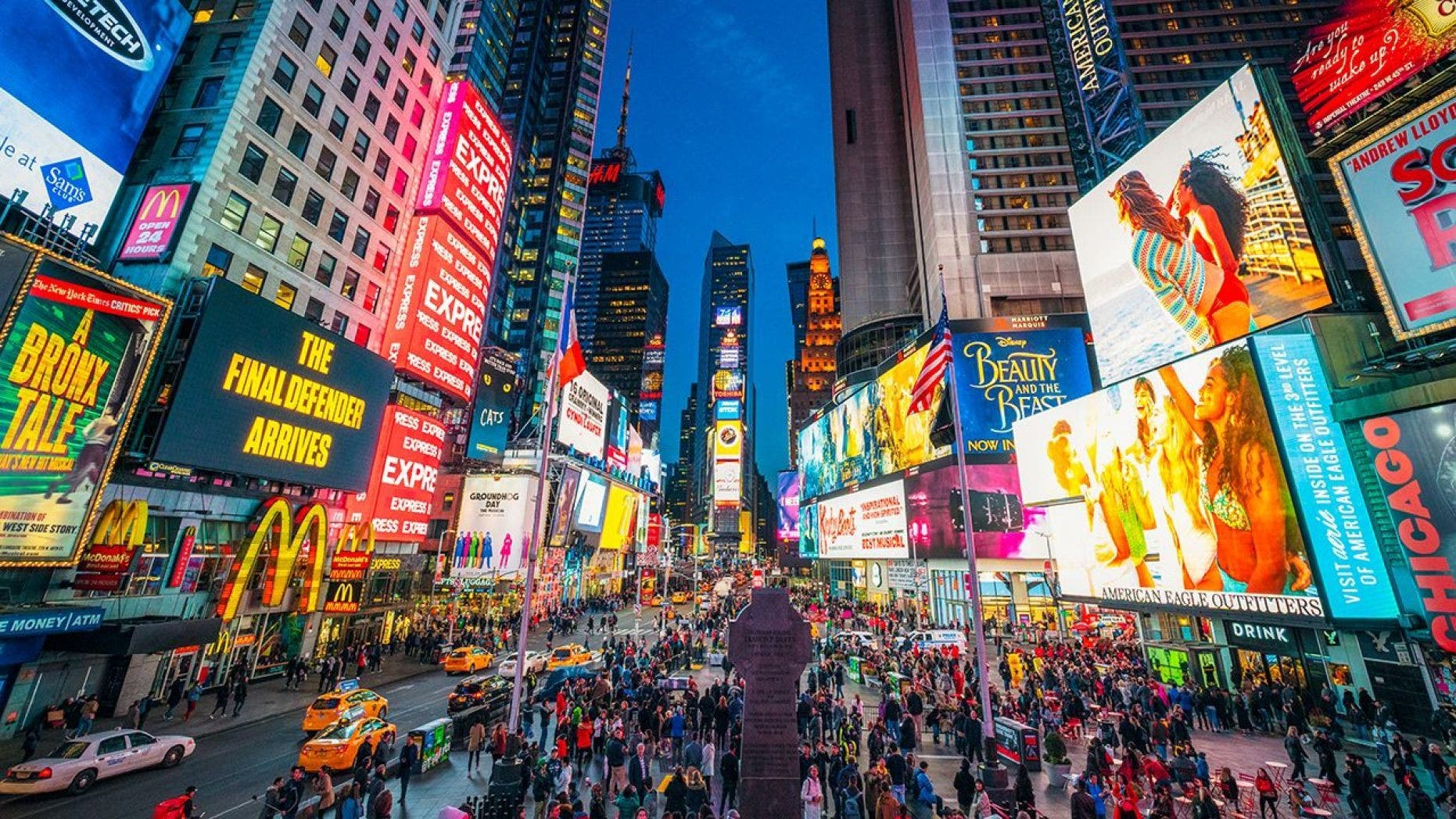 Times Square, the scene of Saturday's pro-life demonstration.
Abby Johnson, subject of the pro-life film "Unplanned," amplified her unborn baby's heartbeat for bypassers to hear as she underwent a 4D ultrasound in New York City's Times Square.
"This is a baby. This right here is a baby," Johnson said while patting her stomach. She appeared on stage on Saturday after the ultrasound and declared that "life is winning."
"We will see a day when abortion in this country is unthinkable," she added.
She was speaking at Focus on the Family's "Alive From New York" event, set up as a reaction to the state's controversial abortion legislation signed earlier in 2019.
Proponents of abortion bills say they are pushing for women's reproductive rights, but three survivors of the procedure say it is a human rights issue. All three survived even though their birth mothers attempted to abort them.
New York triggered a firestorm of debate after publicly celebrating a bill that allows abortion in many cases up to the point of birth and decriminalizing the act that can now be performed by a non-doctor. Then, Virginia Gov. Ralph Northam, amid a state abortion bill debate, made comments that were perceived as infanticide, saying the child, post-birth, would be "resuscitated if that's what the mother and the family desired."
SENATE DEMS BLOCK BILL TO PROTECT ABORTION SURVIVORS, CALLING IT A GOP STUNT
Melissa Ohden, the founder of the Abortion Survivors Network, along with abortion survivors Josiah Presley and Claire Culwell joined "Fox & Friends" Monday morning to discuss their stories and get their reaction to the latest late-term abortion bills.
Melissa Ohden, Abortion Survivors Network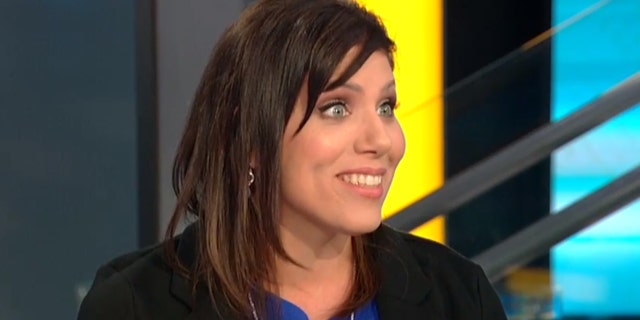 "This is a human rights issue," Ohden, who found out as a teen that she survived a saline-infusion abortion, said. "Without the right to life, there is no other right that comes."
Ohden encourages women who are deciding whether or not to get an abortion to know they're not alone.
WHEN I WAS BORN MY PARENTS WERE TOLD I WAS 'NOT VIABLE.' HERE'S WHAT'S HAPPENED 35 YEARS LATER
"So many women are forced, coerced, forced, don't know what resources exist in their communities, maybe you're completely unsupported so I want women to know there are resources in every community. They can always contact any of us," she added. "You're never alone."
Ohden's birth mother - who lived with regret - didn't even know she survived the procedure. Her mother didn't know if she had a boy or a girl, because, as Ohden explains, she was told her child was a hideous monster and that she shouldn't look at it. The two were reunited about six years ago and have a great relationship.
NEW MEXICO ABORTION BILL CALLED 'MOST EXTREME IN THE NATION'
Ohden's adoptive parents struggled with infertility for about 15 years and were foster parents. They adopted her despite the diagnosis that she might not live long or might face multiple disabilities. She said she's healthy and alive today thanks to the power of love.
"This is what love does," she said. "It saves lives. It brings us to life."
Josiah Presley, abortion survivor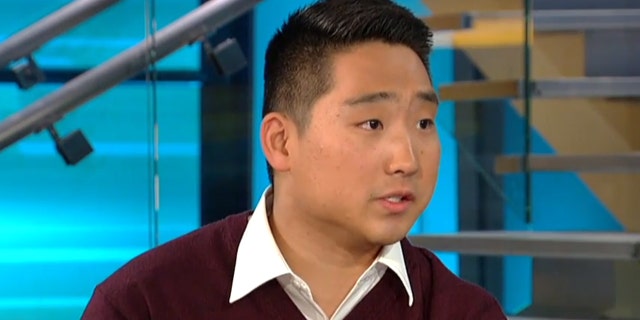 Presley was adopted from South Korea after his mother got a curettage abortion when she was two months pregnant.
"If abortion is legal in the first trimester and the second trimester, then the next step is, why not the third trimester? Why not right after they're born?" Presley said.
He said the type of abortion his mother received is likely the reason he's missing a limb.
"A curettage abortion is a type of abortion where the doctor goes into the mother's womb and basically rips the baby apart and brings them out in pieces, and that's actually why we think that I'm probably missing an arm today," he said. "So, she had the procedure at two months and then at five months realized that I was still alive. That the abortion failed."
TRUMP URGES THE US TO 'CHERISH THE DIGNITY AND SANCTITY OF LIFE' AT NATIONAL PRAYER BREAKFAST
He is one of 12 kids, 10 of whom are adopted, the son of a Southern Baptist worship pastor in Oklahoma who adopted them because of their Christian faith.
"What has caused them to adopt us is the gospel," Presley said. "The fact that they've been changed by God to love others and His work in their life then causes them to love those around them and then gives them the pro-life conviction to then want to take in these children and make us their own just as God has made them His children, they make us their children."
TEXAS WORSHIP LEADER PENS NEW SONG IN RESPONSE TO NEW YORK ABORTION BILL: 'NOT FORGOTTEN'
He added: "People are people at conception, and we should care about their personhood then, not after they're born, because this is what we're left with when we have those kinds of arbitrary criteria for personhood."
Claire Culwell, abortion survivor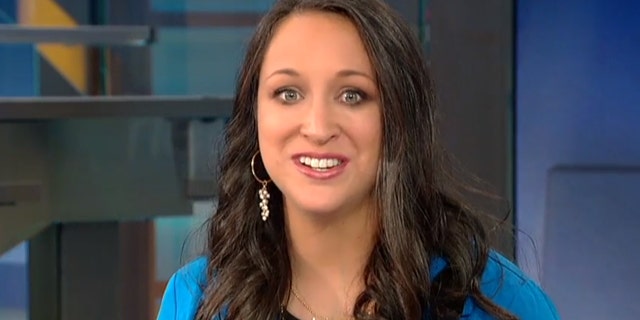 Culwell's mother was 13 years old in eighth grade at the time she got pregnant. She had a D&C surgical late-term abortion, five months along in her pregnancy.
"It's shocking to me that people no longer in our country care about what is true and right," Culwell said. "We know that a baby is what is inside a mother's womb based on medical technology and science. We just hope that because people can see our faces and see that we are people. We are human. We do grow up to be someone someday, that people will realize that those women do not speak for women like me. That's why I would ask those people, 'Where were my rights as a woman? What were my rights in the womb?'"
OB/GYN SLAMS NEW YORK ABORTION LAW: 'ABSOLUTELY NO REASON TO KILL A BABY' IN 3RD TRIMESTER
Her mother was told her abortion was successful, but one of the twins had survived. She then sought out a second late-term abortion in Kansas, but because of the risk of infection, her mother was not able to do it.
Culwell, who had a lot of physical complications growing up, didn't know she survived an abortion until she met her biological mother and heard the entire story.
CLICK HERE TO GET THE FOX NEWS APP
Culwell's adoptive parents were told they couldn't have kids so they adopted her and her sister.
"God created our family, and I owe my parents so much credit for the way I was able to respond to my birth mother when she told me because they raised me on love and grace and forgiveness," she said.
DR. KENT INGLE: 'PRO-ABORTION BILLS' ARE INHUMANE, REPUGNANT AND VILE
All three say forgiveness and redemption is a big part of their lives.
"All three of us have forgiven our birth mothers," Culwell added, "because we know that they had no idea what they were getting into when they had an abortion."
High school students Tyler Smith and Heather Brown treaded water for hours before being rescued and speak out on 'Fox & Friends.'
Two Florida teens have had their faith restored that "God saves" after they were rescued from the ocean last month by a yacht called "The Amen," they said on "Fox and Friends" on Saturday.
High school seniors Tyler Smith and Heather Brown, who are both student-athletes at Christ's Church Academy, said it never occurred to them that a strong current could sweep them away as they swam offshore from Vilano Beah, near St. Augustine.
FLORIDA TEENS STRANDED IN OCEAN SAVED BY BOAT NAMED 'AMEN' AFTER DESPERATE PRAYER FOR HELP
"We're teenagers. We don't think about currents or anything like that," Smith said on Saturday. "We're like, 'oh we can do this easy', so we just start swimming out."
The pair were stranded in the ocean for two hours nearly two miles from shore and were losing hope as the waves became rougher and the red buoy they were relying on as a point of reference and potential safety mark became out of reach.
Smith's legs also began to cramp from the swimming, he said.
"You can't swim anymore because both of your legs are cramped. You're hopeless."
That's when he turned to prayer.
"I started to cry out to god, like, please send something, please send someone or some miracle to come save us because I still want to see my family again," Smith said.
That's when it felt like a miracle occurred for the teens as a white yacht, "The Amen" emerged about 200 yards from the desperate pair.
"At some point, it felt like it came out of nowhere. We had seen a couple of boats pass really far away but when I looked up, I saw this big boat. It was a really nice boat. It was already closer than the other ones were from the start and I just had this feeling that I knew we were getting out of there," Brown said.
She waved a stick that she found at the water and the boat's Captain, Eric Wagner, was able to spot them. After calling the Coast Guard, his crew was able to pull the two to safety.
"Over all the wind, waves, and engines, we thought we heard a desperate scream," Wagner told FOX 30 after their rescue. "Exhausted and near the end, the boy told me he called out for God's help. Then we showed up."
"God saves," Smith said recalling the memory on Saturday.
Word for Worship

"And Enoch also, the seventh from Adam, prophesied of these, saying, Behold, the Lord cometh with ten thousands of his saints." (Jude 1:14)

There are two Enochs in the First Age of the world. One is a son of Cain (Genesis 4:17), and the other is a seventh-generation descendant of Adam through his son Seth (Genesis 5). Jude makes very clear which one he means. Luke references Enoch in his genealogy of the Lord Jesus (Luke 3:37), also indicating that this Enoch is important to remember.

Enoch was the father of Methuselah, who was the grandfather of Noah. Although the Bible does not mention it, several of the early church scholars allude to a Book of Enoch and cite passages from it about the awful days before the world was destroyed by the great Flood.

Perhaps the most startling fact recorded about Enoch is that he "was translated that he should not see death; and was not found, because God had translated him: for before his translation he had this testimony, that he pleased God" (Hebrews 11:5). There is not much biblical data to study about Enoch. The Genesis record simply notes, "And all the days of Enoch were three hundred sixty and five years: And Enoch walked with God: and he was not; for God took him" (Genesis 5:23-24).

Enoch's "walk with God" and the lifestyle that "pleased God" are the apparent motives for Jude's short reference. Jude announces (under the inspiration of the Holy Spirit) that Enoch preached about the second coming of Christ! That is remarkable. Before the Bible was written, before the first world was destroyed for its universal evil, before the promise of "the seed" to Abraham and the centuries of God's preparation for the Messiah, Enoch was proclaiming that Jesus would come—again! HMM III